About us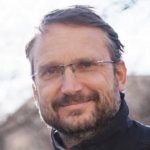 Jan František Bím
Jan is a pilgrim and a guide in inner and outer landscapes. He accompanies people at guided pilgrimages in the Czech Republic and other countries; he leads public meditations and Vision quest rituals. Part of his personal vision is to create a meeting place for bearers of wisdom from all over the world. This vision of his has combined with Xolotl's vision and has given rise to Alopé. He is the founder of the association of St. James's pilgrims and a former traveller, mountain and expedition guide, a director of travel agency Adventura.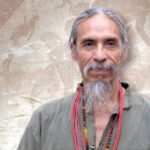 Xolotl Martinez
Xolotl is an Aztec guardian of wisdom and the chief of the sacred ceremonies. He is a teacher of sacred dances, a guide to purifying sweat rituals Temazcalli and an expert on Aztec cosmology, as well as shamanic healing techniques. Because Xolotl's ancestors were devoted to his culture and tradition, he himself also penetrated secret teachings and rich cosmovision, dating back to the beginning of the Age of the Fifth Sun, linking his ancestors with the lineage of the ancient people of Teochichimec.  He learned various types of natural treatment, crystallotherapy, yoga, taichi, and he worked with survival techniques in the wild. Since the 1980s he has been intensively teaching youth and children, organizing courses and seminars devoted to the ancient culture of Mexico, as well as being initiated into other native traditions of the American continent.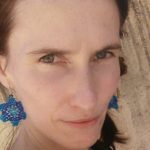 Bára Vahalová
Bára is a lover of Aztec dances, traditions and rituals that come from the roots of ancient Mexican cultures that lead her back to the connection with Mother Earth and remembering the ancient wisdom, which is inherently present in every human being… She organizes or helps organize implementation of cultural, information and social events which help spread the interest in traditional life, medicine and the art of native cultures from different parts of the world. In 2015, she attended a worldwide meeting "10th Circle of Wise Grandmothers and Grandfathers of the Planet", which took place in Mexico in the autumn equinox days. This meeting brought her to the vision to enable such meetings in the heart of Europe as well.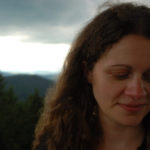 Jana Hanzlová
Jana passed the American Indian ritual Vision quest in 2016. A two-day meeting with earth, rain, sun, rainbow, trees, animals and herself showed her a long forgotten strong connection with Nature, with Mother Earth. It was such a deep experience that she decided to revive this connection. It is the spirituality and the wisdom of the natural peoples that helps her find the way back to Nature. Jana has been working in the area of adult education for 13 years, organizing professional and leisure time seminars. The opportunity to organize meetings with elders and guides from around the world is a link between work and life vision for her.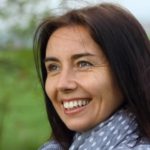 Gabriela Jirousková
Gabriela is a mother of four children. She takes childbirth, child upbringing and parenting as a mission of her life. This is also related to the search of her own roots and self-discovery. She co-founded Parent Centre Radovánek in Heřmanův Městec, she leads activities for parents and children, she participates in leading women's circles. In 2017 she met Jan Bím on the pilgrimage in the native land of the Iron Mountains. Connections with the ancestral heritage in the form of land, connection with nature and wisdom showed. She occupies herself with landscaping; she likes planting trees and creates everything that gives joy.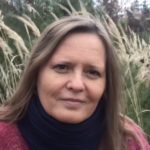 Daniela Tayen Smutná